The Dos and Don'ts of a Perfect Cover Letter
If you've never been in a job that involved hiring other people, you'll have to take our word for it: Reading resumes can be a real trip. People will say all kinds of things in an attempt to stand out and get hired, especially in their cover letters.

Unfortunately, what many applicants choose to say is exactly what sends their resumes straight to the slush pile.  That's because a cover letter is often the first thing a hiring manager sees, which means this one little page can make or break your chances at securing an interview.
Your cover letter is an opportunity to introduce yourself to the employer and highlight the accomplishments that are most relevant to the role you're applying for. It's important to be strategic and direct with the content of your cover letter to give you the best chance of securing an interview. Here are some tips for crafting a cover letter that will capture the attention of a prospective employer in all the right ways.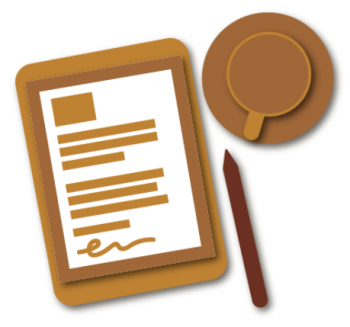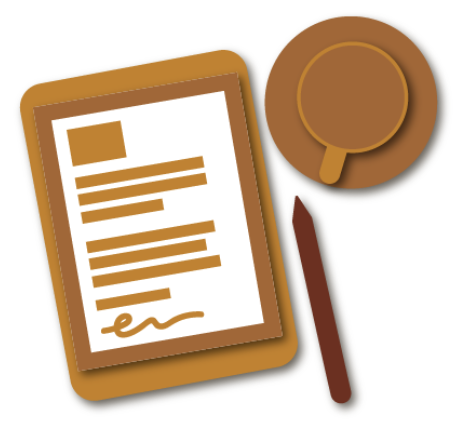 Sweat the small stuff


Typos, grammatical errors and other hallmarks of poor writing will give a hiring manager a good reason to discard your application. You might not be applying for a job as an editor, but rest assured that whomever gets your resume is looking for a reason to throw it away. Do a spell check and proofread your cover letter several times



Be Concise


A good cover letter should make a compelling case for why you're the right fit for the specific job you're applying for. Connect your experiences with the job and explain how you'll add value to the organization. Be selective with your word choices and try to speak to specific requirements of the role.



Be confident, but not conceited


You need to believe in your skills and ability, and approach each position you apply for as though you are the best candidate for the job; the intention of a cover letter is to convince the employer of this. Ensure you highlight your abilities as they apply to the job you're seeking, and provide evidence whenever possible. Confidence is a good thing, but don't take it too far. Otherwise, you could come off as obnoxious and over-the-top.



Be unique


There are a lot of sample cover letters floating around on the internet. These can be handy tools when you're deciding how to structure yours, but if you copy and paste a generic cover letter that hasn't been tailored to the role, prepare to be rejected. Be authentic and write in your own voice (while maintaining a professional tone). The goal is to stand out from the other applicants, not to simply fulfill the expectation of including an unoriginal cover letter.

Tailor your cover letter Whenever possible, find out who to direct the cover letter to. Become familiar with the requirements and responsibilities of the position you're applying for and relate them back to your own experience or skills. Review the business's website, social pages, and any other resource that will help you to get a good sense of the company culture and expectations. Make your cover letter meaningful and craft a new cover letter for every job you apply for.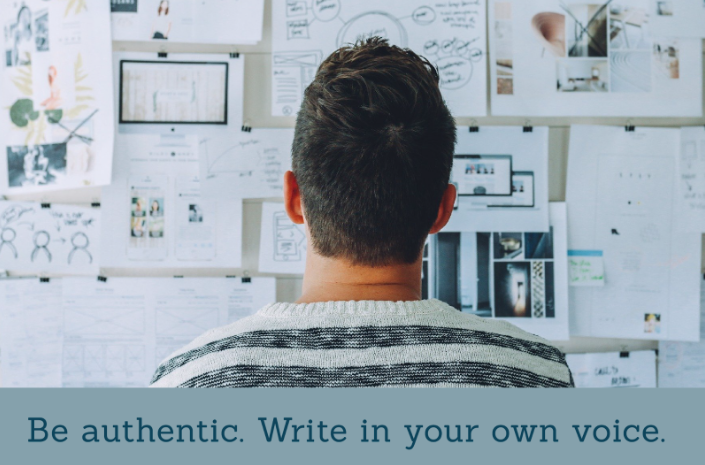 Parts of a Cover Letter – Sample Letter
Your Name
Mailing Address 
City, Province, Postal Code
/ 2 lines (return/enter on keyboard) /
Today's Date 
/ 2 lines (return/enter on keyboard) /
Employer's Name
Job Title
Business Name 
Business Address 
City, Province, Postal Code
Dear (Mr./Mrs./Ms.) (Use the name of the person that will read the letter):
1ST MAIN PARAGRAPH:
Describe your qualifications. Sell your skills and knowledge. Tell why you are interested in the company or college. Point out any related experience you have.
I have two years of prior work experience as a receptionist with XYZ Telecommunications. My work has involved answering ten incoming lines and greeting customers in a fast-paced office setting. I have also been responsible for all incoming and outgoing mail, as well as purchase orders. I am very detail oriented and able to handle multiple tasks simultaneously.
2ND MAIN PARAGRAPH:
Continue to describe your qualifications. Highlight relevant training or classes that relate to the job or major for which you are applying.
I am currently completing an Associate Degree in Executive Administrative Assistant at Northern Maine Technical College. In completing this program, I have gained valuable experience in several computer programs including Microsoft Word, Excel, and Access. Additionally, my training has provided me with the skills to reach my goal of office management.
CLOSING PARAGRAPH
Close by thanking the reader and requesting an interview.
I welcome the opportunity to discuss my qualifications with you in person. I can be reached at (207) 555-1234. Thank you for your time and consideration.
Sincerely, 
/ 4 lines (return/enter on keyboard) /
Joseph Smith
1211 Cypress St.
Campbell River, BC V9W 2Z3


January 3, 2003 


Ms. Christine Bailey
XYZ Law Offices 
123 Main Street 
Campbell River, BC V9W 2Z4
Dear Ms. Bailey:
This letter is in reference to the paralegal position that was listed through Central Maine Technical College's Career Centre. I am familiar with XYZ Law Office's recent growth and I am confident that my skills and qualifications will benefit your company.
I am eager to utilize my research and writing skills while working as a paralegal. My academic courses at CMTC have required many research papers and projects. I have a tremendous capacity to undertake research and report findings in clear and concise fashion.
I work well under the pressure of deadlines, and I have been involved in many group projects. My work experiences have taught me that one must be prepared to work beyond the typical forty-hour week to achieve success. I am willing and able to do so for XYZ Law Offices. 
Your consideration of my credentials would be greatly appreciated. I will call you next week to confirm your receipt of this letter and enclosed resume. Please feel free to contact me if you require additional information to support my candidacy. 
Sincerely,



Joseph Smith


Enclosure
Maude Flanders
1211 Cypress St.
Campbell River, BC V9W 2Z3

January 3, 2003 

Ms. Jean Quimby
Personnel Manager
Campbell's Soup
65 Cedar Grove Ave.
Campbell River, BC V9W 2Z4

Dear Ms. Quimby:

A mutual friend, Troy McClure, mentioned to me that you may soon be looking for an individual in your Customer Relations Department. Please consider this my application for a position at Campbell's Soup Limited. I have two years' experience as an Administrative Assistant, working with senior staff in the Customer Relations department.

I am a well-organized, highly motivated individual who enjoys the challenges of working in a fast-paced office environment. I have strong communication and computer skills, including a working knowledge of Windows 98 and Microsoft Word as well as Microsoft Excel. I also have experience in dealing successfully with a variety of customers.

Enclosed is my resume for your consideration. I will call you in a week to further discuss this position and to arrange a time that we can discuss my resume in further detail. I can be reached at the above number day or evening. Thank you very much for your time and consideration.

Sincerely





Maude Flanders


Enclosure