An interview is your opportunity to more thoroughly present your skills, experience, and suitability for a role to a prospective employer. They've reviewed your resume and cover letter and determined that you may be a good fit for the job, but would like to learn more about you. Developing interview skills (through preparedness and practice) will help you present yourself well and instil confidence in the employer that you're the best candidate for the position.
Beyond the skills you'll need to develop to ace your next interview, the energy you show up with will also impact the outcome. It's very common and natural to be nervous in an interview setting. Many people put a lot of pressure on themselves to impress the interviewer and this creates increased anxiety that most often just makes it more difficult to share your best self with the hiring manager during the interview process. Remind yourself that it's most important for both yourself and the employer to find the best fit for the role, and you don't need to perform in order to convince them that you're that person. Be confident in your abilities, try to relax, and remember that any interview you participate in without being offered the role will serve as valuable experience for your next opportunity.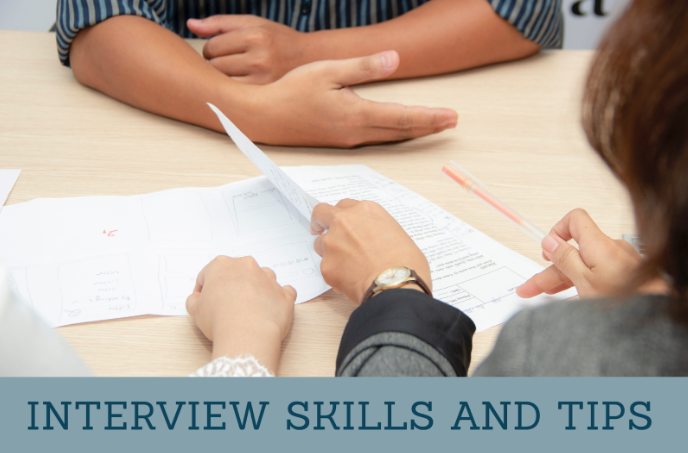 Interview Skills and Tips
Do your research –

Interviewers will often ask, "What do you know about our company," or "Have you looked at our website?" They're trying to gauge your interest and initiative so it's important that you've done your homework ahead of time. Research the company by exploring their website, social pages and any news releases that might be available. You'll also want to ensure you're very familiar with the job posting; interviewers commonly ask, "What drew you to this opportunity most?" or "What specifically about the job posting made you feel that you'd be a good fit for this role?"

Come prepared –

Whether the interview is conducted in person or over the phone, ensure you've given yourself enough time to get ready for the meeting. If you're meeting at the company's location, make sure you know how to get there, approximately how long it should take, and give yourself an extra window of time to account for any surprises or roadblocks that might pop up on the way. To prepare for the interview itself, make sure you're confident in your knowledge of the role and the company; try to recall several situations where you solved a problem, dealt with conflict, or accomplished a goal in a previous job; and take a moment to calm and




centre yourself before you begin.

Make a good first impression

– Arrive on time (ideally 10 minutes early),dress professionally (in alignment with the position you're applying for), do not wear perfume (or smoke cigarettes before the interview) and introduce yourself to the person who greets you when you arrive. Turn off your phone and stay off it while you wait for the interview to begin. Make eye contact, smile when appropriate, and be aware of your body language. Remember that you have a short window of time to give the employer a sense of how you present yourself in a work environment, and while you want to be sincere and authentic, it's important that you convey a professional and pleasant disposition.

clearly and professionally

– This is one of the most important elements of a successful interview. The way you communicate with the interviewer – as well as anyone you come into contact with during, before or after your interview – will leave a lasting impression. In addition to your posture and body language, you want to show the interviewer that you're engaged and interested. Listen closely while they speak and do not interrupt them; ensure you don't allow your mind to drift and stay present in the moment. Try to match the tone of the hiring manager; be polite and professional, but note how casually or formally the interviewer is speaking and try to match that approach to conversation. Think before you speak (without taking very long pauses) and be mindful about the language you use. Ask questions to show your curiosity and involvement in the process, as well as any time you're not clear on a question.

Stay calm and be confident

– Nerves can really get in the way of a solid interview. That you're nervous means you care, and that's important. But if you allow yourself to get caught up in your fears and concerns, or hyperfixate on trying to come up with the very best answer all the time, you'll begin to draw yourself away from your most authentic self and will likely just become more flustered. You're there because the employer was impressed by your application and believes you could add value to their team. You don't want to boast or appear arrogant; however, an employer wants to see that you're confident in your ability to perform the job well. Take a deep breath and remember how much you have to offer!



5 Different Types of Interview
1) Screening Interview
A screening interview is usually brief and focuses on making sure the applicant meets the basic criteria for the job. This can be an effective way of meeting a large number of applicants (ex: at a job fair) and narrowing down the number that will be invited for a longer interview. You may only have a few minutes to create an impression so plan to make the most of this opportunity.

2) One-on-One Interview
One-on-one interviews are common. They involve one interviewer and one applicant. These interviews may be less stressful than a panel or group interview as there is only one person to focus on. Try to make a personal connection with the interviewer. For example, you may have been referred by a friend of the interviewer – if so, mention his or her name. Maybe you notice a trophy in the office from a sport you play well; look for natural connections that will help the interviewer remember you.

3) Panel or Committee Interview
Panel or committee interviews involve more than one interviewer. The interviewers will take turns asking you questions. Each interviewer helps make the hiring decision. Focus on the interviewer who is asking you a question but make sure you make eye contact with all the rest. 
4) Group Interview
Group interviews are becoming more popular. They let interviewers meet with many applicants at once. Group interviews might involve an information session where the employer talks about the job and organization. They might also involve direct questions and group activities. Preparing for this type of interview can be tough. Focus on being a team player; show your good communication and people skills.
5) Telephone Interview
Telephone interviews can be used to screen applicants, minimize interview costs, or bridge a distance gap. With no face-to-face contact, telephone interviews can be challenging. The following helpful tips will make them a bit easier:
Schedule a time when you will

not be interrupted

. Allow plenty of time for the call.

Dress like you're going to a face-to-face interview. It will boost your

confidence

.

Organize your space

– make sure you have a copy of your resume, job description, and any other information or materials that might be helpful.

Make sure you sound

energetic, upbeat

and friendly

.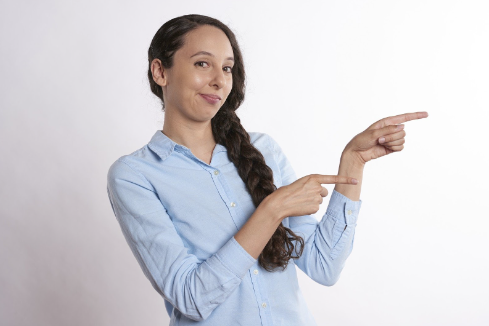 You can't completely prepare for an interview as the hiring manager will likely ask some questions you weren't anticipating. However, it's important to prepare yourself as much as possible by considering a few likely variables.

What will they ask? How should I answer?

The key is to give better answers than anyone else. To do this, you must: 
Anticipate likely questions. 

Develop excellent answers. 

Practice!
Be enthusiastic and confident when responding to questions. A good technique is to write out your answers to the questions you anticipate, and then edit them to make them more concise. Practice your polished answers out loud, several times. It'll also help if you can have someone practice with you. (Tip: Make sure you aren't trying to recite your answer verbatim during the interview, as this might actually trip you up! Just get familiar and confident about the main points within your response.)
Most questions will relate either to your ability to do the job or to the type of employee you will be. Here are some sample questions you might get:
1. Tell me a little about yourself.
Focus on both your personal and professional values. Always be honest, but talk about your best traits only, especially those that relate to the position for which you are applying. Highlight experiences and accomplishments you are most proud of. Here is an example of an answer to this question:
"I am a very conscientious person and I like to do a good job both at home and at work. People tend to view me as a 'people person.' I like to work with others and enjoy working as part of a team on a project. I respect others' opinions and like to give my own input into a project too. I work well in a fast-paced environment and stay calm under pressure. I always have a smile for people at work – either co-workers or the public that I am dealing with."
2.  What is your greatest strength?
This is an opportunity to highlight your best skills. Don't pick just one: focus on your top three or four qualities that set you apart. Some examples are: leadership skills, team-building skills, and organizational skills. Determine which strengths would fit best with the position for which you are applying. For example, if the job posting stresses the ability to handle multiple tasks, you could say: 
"I have strong organizational, prioritization and time management skills. But my greatest strength is my ability to handle multiple projects and deadlines effectively."
3.  What is your greatest weakness?
Be careful with this one. Most interview guides will tell you to answer it with a positive trait disguised as a weakness. For example, "I tend to expect others to work as hard as I do," or "I'm a bit of a perfectionist." Interviewers have heard these "canned" answers over and over again. To stand out, be more original and state a true weakness, but then emphasize what you've done to overcome it. For example:

"Sometimes I work too quickly and I make mistakes, because I'm very focused on being efficient. I need to learn to slow down and check my work carefully. Often I will ask a coworker to check my work to make sure that I haven't made any careless mistakes."
4.  How do you handle stressful situations?
Give some examples of stressful situations you've dealt with in the past. Tell the interviewer how you use time management, problem-solving or decision-making skills to reduce stress. For example:

"I often make a to-do list if I am feeling overwhelmed at work. This really helps me focus on what needs to be done. It also feels really good when I cross off each item on the list."
5.  Why do you want this position?
Here's where your research about the company or organization will help you stand out among the other candidates. Explain how you've always wanted the opportunity to work with a company that provides (for example) a vital public service. Or you can say something about the position that you find interesting.

"I really enjoy working with the public and I think working for (this particular place) will provide me with new and exciting challenges."
6.  Why are you the best person for this job?
Be confident and enthusiastic when you answer this. Emphasize several reasons why you should be hired. For example:

"I've got a great deal of experience in being an assistant and have the specific skills you are looking for. I'm a fast learner who adapts quickly to change. I'm enthusiastic about helping your organization meet its goals, and will work hard in this job. I am very interested in this position and in working with your organization."
7.  Do you have any questions?
This is always asked at the end of an interview. Have your questions ready. Here are some suggestions:
Can you tell me a little more about the job? 

What are the top two expectations you have of the person coming into this position? 

Would there be initial training involved in this position?

Is there anything else you would like to know about my skills and ability to do this job?

How many employees work for the organization or in this department?

When will the job start?

When do you expect to make your final decision?

More on Job Interview Questions

Here are some more questions that you might face in an interview. Read them over and think about how you would answer them.
How do you define "being on time?" 

Describe a situation when you were asked to do something wrong. What did you do? 

Describe a time when you handled a stressful situation successfully. 

Tell me about a time when you solved a problem. 

Give me an example of a time when you set and achieved a goal.

How do you resolve conflict?

Describe a situation where your job required you to go above and beyond.

Describe a time when you had to prioritize because you had too many things to do.

Give an example of a time you showed initiative.

Describe a recent situation where you dealt with an upset customer or co-worker.
Describe a situation where you planned ahead to avoid potential problems. 
Why did you leave your last position? 

Explain your qualifications for this position. 

Where do you want to be in five years? 

How would others describe you? 

What do you do best? 

What are your long-range objectives?
Effective Storytelling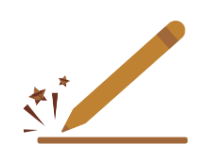 It's important to find ways to make your skills stand out. You can do this through good communication and storytelling. Think of examples where you did well at work, at school, or while volunteering. Using the storytelling approach will help you tell effective examples in your interview.
Break your examples down into three parts:

The issue
What you did about it
The outcome
Example:
Susan's story
Susan took several years off work to raise her children. She has been working part-time as a bank teller since her youngest started school. Now Susan is looking for full-time work. She wants to create an effective story that she can use in a job interview.
The issue: As a part-time bank teller, I got to know some of my clients very well. One day, one of my clients came into the bank really upset. He was leaving that afternoon to go to Florida for a month. When he was at the drugstore buying a few last-minute supplies, he realized his Visa card was missing from his wallet. He thought he'd dropped it in the parking lot earlier that morning, but when he went back to look, it wasn't there.
What I did about it: I immediately helped the client report his missing card and we arranged for a new one to be sent to his hotel in Florida. I also helped him set up his debit card to allow cash withdrawals until his new card arrived.
The outcome: The client was able to get away on his vacation as planned, and his card arrived at the hotel a couple of days later. He was so grateful that he sent flowers to me at the bank and wrote a wonderful letter to my manager.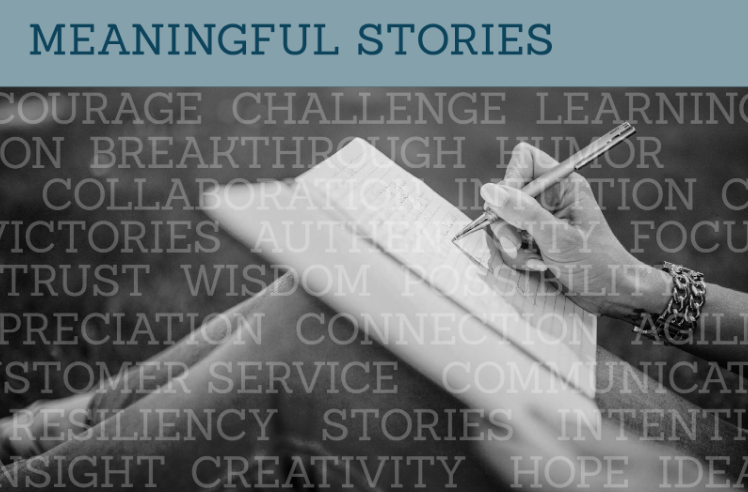 Behavioural Interview Questions:
Behavioural interview questions are based on the idea that past behaviour predicts future behaviour.  By learning how you handled past situations, employers get a sense of how you might handle similar situations if working for them. Here are some tips for answering behavioural questions:

There is

no right or wrong

answer.




Try

to connect your answer

to the job that you're interviewing for.




Review

the job description, job advertisement and notes from informational interviews; find ways to include this information in your responses.




Review skills and qualities that the interviewer is looking for;

identify specific examples

of times you showed those traits.
When answering behavioral interview questions, use the STAR Method:

S – Situation: provide detail on the background – when/where/how did this happen?

T – Task: describe the challenge and expectations – what needed to be done, and why?

A – Action: elaborate on the action you took – what did you do, and how, and with what tools?

R – Result: describe the outcome – were there accolades, recognition, profit or savings?
Handling Inappropriate Questions
Employers cannot discriminate based on race, colour, national origin, religion, gender, sexual orientation, age or disability status. Still, some interviewers might ask related questions. If an employer asks if you have children, for example, you can respond in three ways: 
Answer honestly. "Yes, I have two children." 

Refuse to answer. "You are not allowed to ask that" or "I'm not comfortable answering that."

Answer the underlying concern about whether you'll show up for work. "You may wonder if my personal life will interfere with work. In fact, I have an excellent attendance record. I was at work 98% of the time at my last job."



Answer #3 addresses the employer's underlying question: "Are you reliable?" It reassures the employer that you will do the work required. It also shows that you can handle tough questions with skill and tact. 
Of course, if you find a question offensive, you may decide you don't want to work for such an organization in the first place! 
How would you handle these inappropriate questions? Write down your answers 
How long have you lived on Vancouver Island?

Do you have any health problems?

Do you go to church? 

How old are you?

Have you ever filed a Workers Compensation claim? 

Do you have childcare arrangements for your children?

How many sick days did you take last year? 

Do you have any disabilities? 

How are you going to get to work? 

Are you married?
What Happens After the Interview?
After the interview is over, make sure you thank your interviewers for the opportunity to speak with them. If possible, request they provide you with a business card so you can follow the interview with a thank you letter.
Shortly after the interview, take some time to reflect on the interview questions and make note of your responses. Were there any questions that you didn't fully answer or information that you forgot to share during the interview? If so, you can cover any important points that you missed in a thank you letter. 
Hopefully you'll be offered a job. If so, you'll need to negotiate and accept a job offer. At that point, you will also need to inform your network and references about your success.
Saying Thank You 
Within one to two days, follow-up with a thank you to the individual(s) who interviewed you. This is courteous and shows your interest in the position. If the interviewer has interviewed many candidates over a short period of time, saying thank you could help you to stand out from the others. It can also be a great opportunity to add something that you forgot to mention during your interview. (Make sure you've written down the proper spelling of name(s) or collect business cards at the interview!)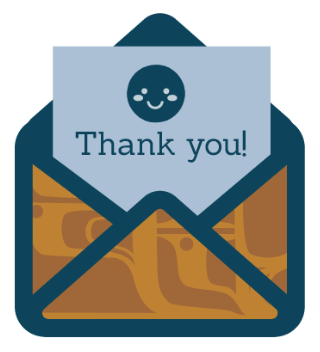 Use a thank you letter to:
Say thanks for the interviewer's time 

If being interviewed by more than one interviewer, either send the interviewers one collective letter addressed to all, or a separate letter to each 

Mention anything you forgot to say or didn't fully explain during the interview

Clarify any parts of the interview that may not have gone too smoothly
I.e: "During our interview, you had asked about my availability. I mentioned that I worked with a set schedule Monday through Friday in my previous job and it was something that I enjoyed. What I forgot to mention is that although I had worked a set schedule, I am also comfortable and open to working with a flexible schedule." 
Be sure to:

Send your letter the same day of the interview; wait no longer than two days after the interview to send it 

Proofread the letter before sending

Keep the letter to one page
REMEMBER:
Choose the most appropriate follow-up method to suit the situation:
This may also be a good opportunity to provide interviewers with relevant samples of your work.
Chris Peters: Chris was successful in getting an interview for the position he applied for. However, he realized after the interview that he had forgotten to mention his past fundraising experiences. Knowing that this experience was relevant, Chris shared it in his thank you letter.
Chris Peters
Campbell River, BC
250-204-1234

April 10, 2020

Mr. John Smith
Human Resources Manager, NVIATS
1211 Cypress St.
Campbell River, BC

Dear Mr. Smith,
Thank you for the interview on Wednesday April 9, 2020. As we ran out of time in the interview, I wasn't able to mention my involvement with Cops for Cancer. My sister-in-law works for the local Police Department and for the last six years I've been involved in organizing various fundraisers. I noticed that your company is involved with fundraising for this excellent cause. If given the opportunity to work for you, I would be thrilled to volunteer on the organizing committee.
It was a pleasure meeting you and I appreciate your time. I look forward to a positive outcome from the interview and hope our paths cross again soon. 

Yours truly,
Chris Peters
Thank You Letter Template
Here's a thank you letter template that you can use to customize your own letter. Personalize your letter, using any format or style that you like. Be sure to keep it professional.
Personal Letterhead (consistent with resume and cover letter)
OR
Your name
Your address
City, Province, Postal Code
Date
Contact Name
Job Title, Organization Name
Organization Address
City, Province, Postal Code
Dear (Contact Name)
Thank you (and other interviews, if appropriate) for interviewing me for the position of (job title) on (day, date, and year). It was a pleasure to meet you; I learned a lot about the job and your organization.
The interview also increased my interest in the position. I left confident that I could effectively handle the responsibilities and be an asset to your department. (More information about your skills can be inserted here)
I am looking forward to hearing from you soon. You can contact me at (telephone number) or at (email address) or by writing to me at the above address.
Sincerely,
Your signature
Your printed name