We love seeing our program graduates succeed in their chosen occupation, and we're happy to share their stories with you to offer inspiration and encouragement for your own career path.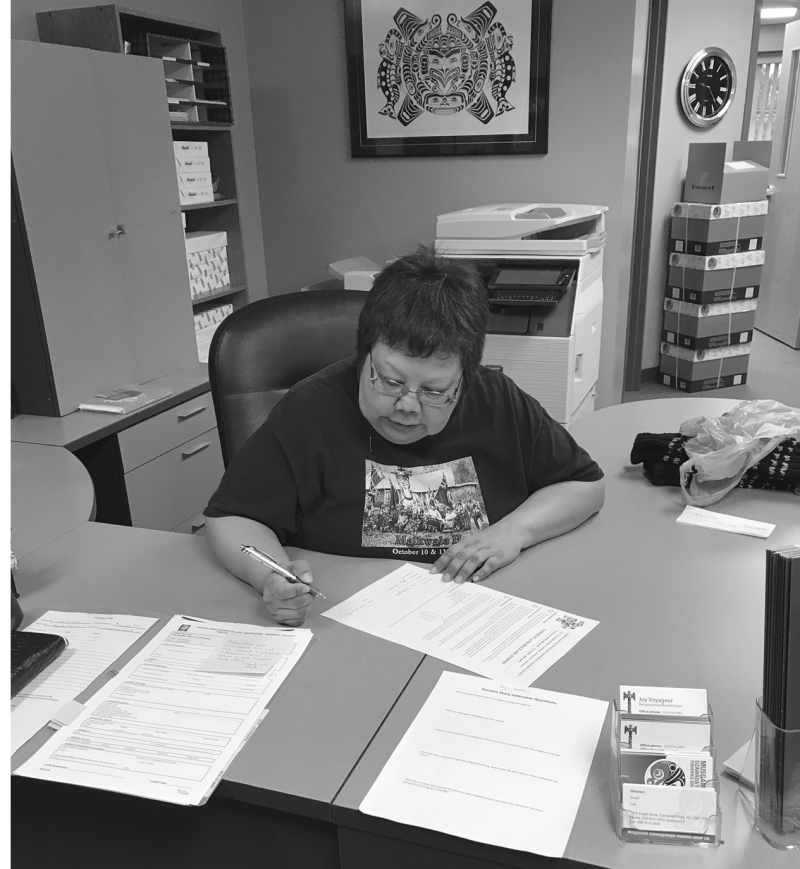 Musgamagw Dzawada'enuxw Tribal Council Executive Director
Before coming to NVIATS, Joy lived for 26 years in Kingcome Inlet, BC. Arriving in Campbell River looking for a place to call home and hoping to find full time work was rough for about the first 3 months. Even after finding work she had to commute from Comox each day for two months, making for an extremely long work day.
Joy applied for a NVIATS sponsored job training program as a Bookkeeper for the Musgamagw Dzawada'enuxw Tribal Council and got it. She discovered that she liked bookkeeping and she was really good at it. What is life like now? Joy says "BUSY". She works for two organizations, the MDTC and the MDTC Fisheries. Joy has been appointed the interim Executive Director for the MDTC and has found a permanent, challenging but satisfying career.
Joy thinks everyone who is looking for a career, help finding work, or advice on a training program should come to NVIATS. She always shares our posts on Facebook and resends our newsletter to several people. She says the information that NVIATS provides and the assistance they can give is invaluable. She has seen other success stories from fellow community members that have been helped by NVIATS and she is very happy about that as well.
Helicopter Pilot Success Story
Meet Richard Dawson….Richard is a member of the Dzawada'enuxw First Nations from Kingcome Inlet.  Three years ago, while working on and off as a Forest Engineer Richard came to NVIATS to get his Level 3 First Aid. Prior to getting the Level 3 First Aid, Richard had already been working in forestry for 3 years. He found the Level 3 First Aid very beneficial for getting steady work in camp. Here he continued on as an Engineer and Medical Attendant for another 3 years. 
It was through Richard's experience in forestry that lead him to his next passion. Working in remote and rugged areas, Richard was often flew in by helicopter. He became fascinated with helicopters and curious about what it would take to enter the aviation industry. Richard befriended the pilots in camp and asked as many questions as possible. He wanted to know what opportunities there were for new pilots, where they recommended taking the training, and any other advice they could offer.
It was through his networking that Richard was pointed to Chinook Helicopter Training in Abbotsford. He found the training school to be top rated world wide and it also ensured a high new pilot employment rate. For Richard, this was enough to make the sacrifice to travel and temporarily relocate to Abbotsford for the training.
Although many obstacles stood in the way, Richard was determined to reach his goal of becoming a Helicopter Pilot. As you may imagine, flight school is not cheap and funding proved to be the     biggest challenge. Richard was initially denied for a bank student loan. After regrouping and making some life changes he applied again and this time was approved. Richard again approached NVIATS and was approved for financial support for a portion of the training.
So now since January 2019, Richard has been enrolled with Chinook Helicopters taking both ground and flight school. The training has exceeded his expectations. Richard recently passed his transport Canada Exam with 87% (60% is a pass). He is now completing his final hours towards the necessary 100 flight hours and will be taking his flight test in the coming weeks.
So what's next for Richard….Throughout his training, Richard has continued to stay in touch with his contacts in the  industry. Ideally, Richard will bring his new skill set back to Vancouver Island or even BC but he is fully aware as a new pilot he may have to gain experience whenever he can.  Richard is feeling very confident about his future in the aviation industry.
What advice would Richard give someone considering retraining? Do your research! Ask questions and network with people working in the field. Make sure it is going to be a fit for you and make sure there are going to be jobs at the end.
Thank you Richard, we wish you all the best in your new career!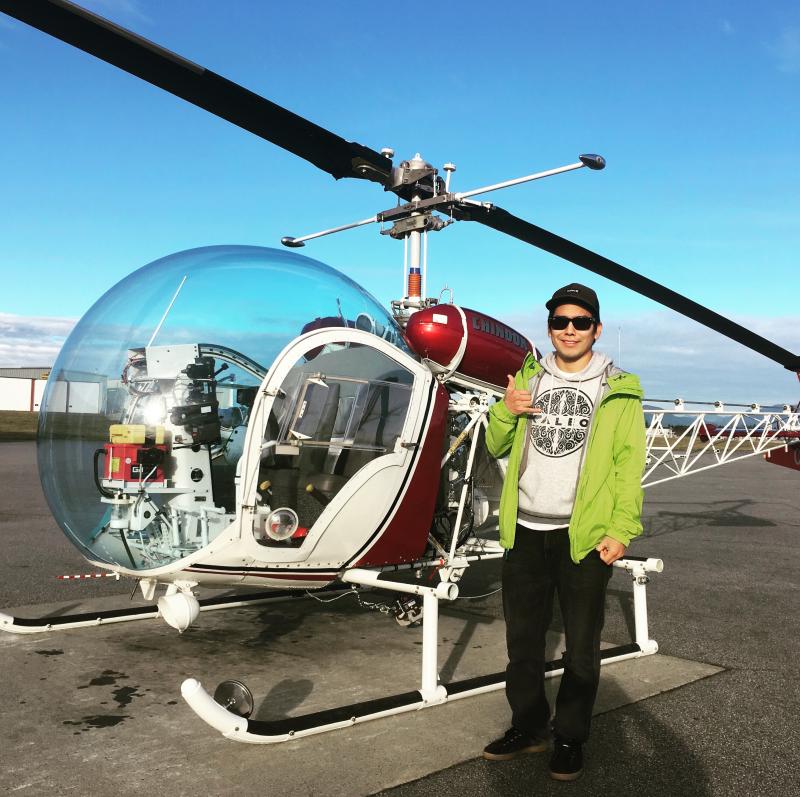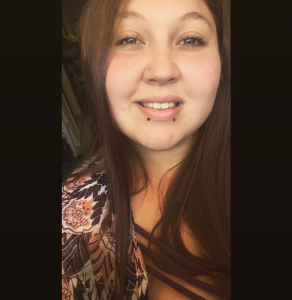 Early Childhood Educator Success Story
"I just finished my Early Childhood Educator certification thanks to NVIATS. Growing up as the oldest with 15 cousins, I knew this was a career field that I always wanted to go into. I worked full time while doing my studies and I found that really challenging. But I kept with it and it has paid off! During my studies I found that I had to get over my shyness. It was challenging at first but once I did it, was so worth it. If I had any advice for someone just starting out, just go for it! It's worth the change. It changed my life. Thank you for all the support that NVIATS has given me" – Zoe H.